ALL COURSES
PRAYER ACADEMY MINISTRIES INC
Educating, Empowering and Equipping a Generation of Praying Warriors.
Prayer Academy derives from Ephesians 4:11-16, serving as an equipping ministry to mature the Saints for the work of the ministry in the area of prayer.
"And it came to pass, that, as he was praying in a certain place, when He ceased, one of His disciples said unto Him, Lord TEACH us TO PRAY, as John also taught his disciples…And He said unto them, When you pray say…" Luke 11:1
Prayer is taught and prayer is caught, hence our mission:
"Raising Elite Praying Warriors"
Prayer Academy comprises of 6 standard modules:
Prayer Module 1 and 2
Intercession Module 1 and 2
Spiritual Warfare Module 1 and 2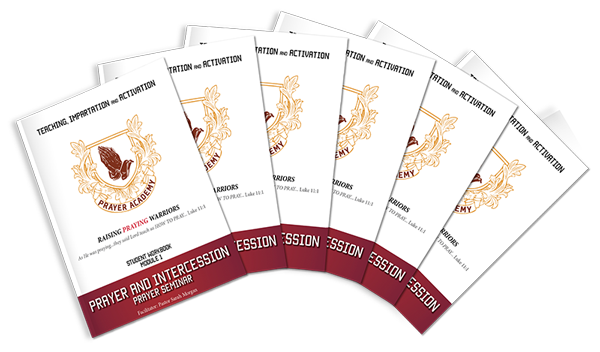 And 3 Special Editions:
Power of Prayer (Module 1)
Fighting and Winning Spiritual Battles (Module 2)
Understanding Prayer Altars (Module 3)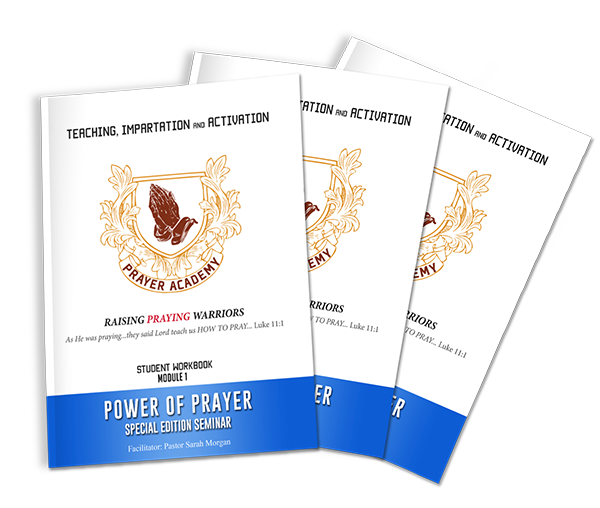 Each Module is formatted as a seminar, which is facilitated from 9am – 4pm with lunch and restroom breaks in-between.
Prayer activation and Impartation is executed at the end of each seminar and The Holy Spirit has preeminence to bless His people as desired.
7 Hours of Solid Teaching, Activation and Impartation.
Co-Host a Prayer Academy Seminar at your Church.
Download Hosting Guidelines for the Prayer Academy Seminars here
Need additional information and other requirements, please contact us.