Praise Report
---
"Dr. Morgan's Prayer Academy Webinars have helped to shape and improve my prayer life. Through her webinars, I received greater revelation that God hears and answers prayers. Since connecting with Dr. Morgan's ministry, I have experienced supernatural divine connections, and prodigal children coming home. I am grateful, grateful for the this ministry."
– Robin Tate
Praise Report
---
"Dr. Morgan prophesied on Prayer Altar Call that God would supernaturally provide for our projects. With no money for my Community Awareness Project, I received the Prophetic Word. From that day, God began to supernaturally provide through individuals, organizations, free advertisement, my local sheriff's department, and other resources. Praise God for her ministry."
– Trenika Batiste
Praise Report
---
"I came to Dr. Morgan's Prayer Academy and through the miraculous power of God, I left pushing the very wheel chair I arrived in.. To this day, I am actively living the life on my ranch as a testament to God's miraculous power!"
– Pastor Aleta Allen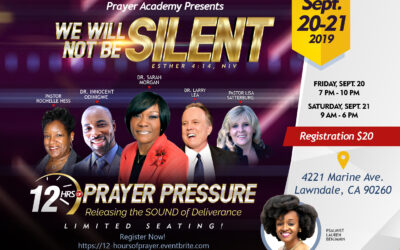 "For if you remain silent at this time, relief and deliverance for the Jews will arise from another place, but you and your father's family will perish. And who knows but that you have come to your royal position for such a time as this?" Esther 4:14, NIV
12-Hours Of Prayer Pressure – Releasing the SOUND of Deliverance.
Join us for 12-hours of Earth Shaking, Chain Breaking, Bondage Breaking, Door Opening Prayer!
read more
What makes an Elite Praying Warrior? Moreover, what constitutes elite? Are we a societal class? Do we have rank and file members as in an army? Why do we exist  and moreover, what is different because we exist? Elite Praying Warriors are pleaders who ceaselessly...
read more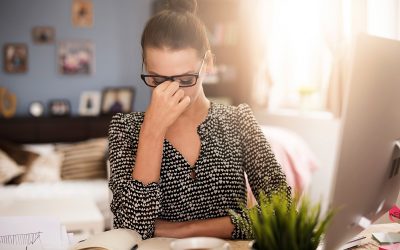 When You are Going Through, But You Think God is in it In trying times, most people are challenged to redefine themselves in order to maintain their livelihood. This is when people tend to ask, "Am I going to make it? What's going on? Is everything going to turn out...
read more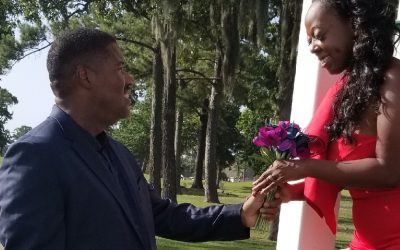 Praying Women Don't Cheat – Praying Men Don't Either Today you will learn: How to Stop Cheating Yourself out of prayer and find out who you were created to be in the Kingdom. The key to unleashing your own identity – Your Real Womanhood, the admiral in the Spirit...
read more
Learn Principles & Protocols to Winning Spiritual Battles
Are You Ready to Win Spiritual Battles?
You Will Gain:
Skills: Not just how to battle, but how to win!
Confidence: Not to run from the enemy, but make the enemy run from YOU!
Progress: Finally advance in God's agenda for your life!
Peace: So you can rest in the Shadow of the Almighty!
Power: To legislate your world!
Raising Elite Praying Warriors

"He that reapeth receives wages, and gathers fruit unto life eternal: that both he that SOWETH and he that REAPETH may rejoice."
John 4:36